Hello and welcome you beautiful person you!
My first solo album, Salon des Refusés, is out now! Check it out on Spotify, iTunes, Tidal!
A nice review in Swedens biggest newspaper: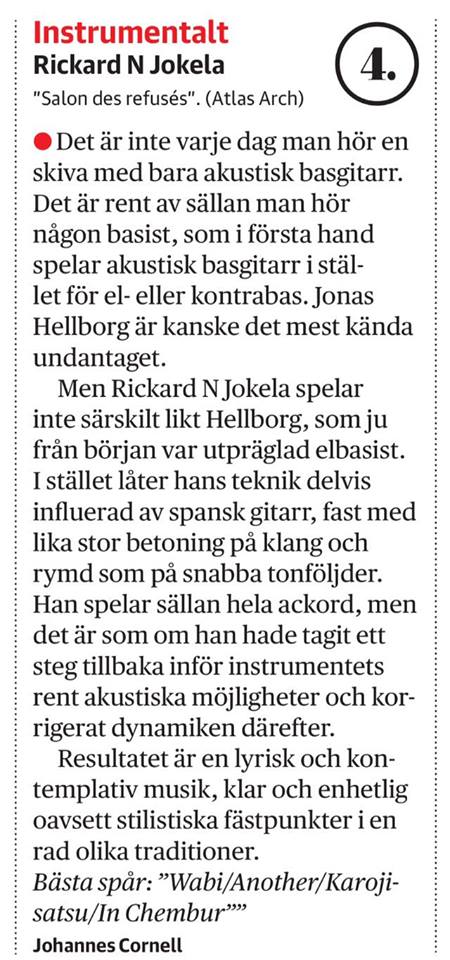 This is the internet-home of Swedish bass player Rickard Nilsson Jokela.
Here you can find texts about music, music about music and videos about texts about music.
The main part of this website is the examination work called "SlowBass" which is the result of 2 years of master studies at the Royal Acadamy of Music in Stockholm but is constantly being updated.
SlowBass is a project dedicated to exploring possibilities of the bass guitar, adapting techniques from other instruments and musical structures found in different genres of music. It is about slowly trying to evolve not only as a bass player but more importantly as a musician.
Most of all I hope you find inspiration!
R
*Currently some issues with all the videos on this site when using Mozilla… Im working on fixing it but click here if you want to look at stuff.